History Outline & Company Profile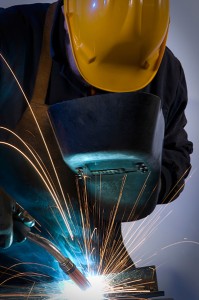 Al-Kaabi for Industrial Services was established in 1992 to trade in hydraulic and industrial hoses. It is now serving the local and regional industry with different types of hydraulic technologies from a collection of leading international companies well-known in their respective fields of specialty such as:
Semperit
Al Fagomma
Aeroquip
Robust
Cidat
Parker
Al-Kaabi for Industrial Services are supplying a variety of brands in the hydraulic field, to which they add after-sale-services including product assembly. The company is also supplying accelerator cables and cam locks for different vehicles along with Service Radiators for heavy equipment, trucks and Generators. Other additional services include engine overhauls, core changing and new assemblies
A major Contribution of Al-Kaabi for Industrial Services to the local market was the introduction of new material and brands such as:
Parker-Ermeto Fittings(USA-Germany)
Rastelli
Cast (Italy)
Commercial-Vickers-Marzooki
One more notable initiative taken by Al-Kaabi for Industrial Services was the introduction of the hydraulic stainless Steel into the local market. This product answered a need to match customer specifications in the absorption of high temperature, and provided greater flexibility in the manufacturing of joints and flanges on demand up to 24-inch standard. This stainless Steel Corrugated hose absorbs up to 700'c and it is used for steel factories and expansion joints for more flexibility assembled in accordance with customized client needs.
Al-Kaabi for Industrial Services is providing highly professional services to leading businesses dealing with hydraulic hoses such as:
Basic Industries Corporation (Sabic, Al-Tuwairqi Group, Etc).
Ship Manufacturing firms
OIL Companies
Gulf Companies
Heavy Equipment Work Shops