History Outline & Company Profile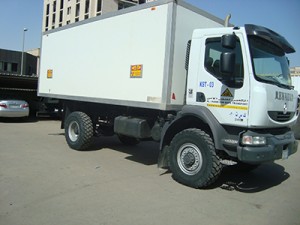 Al-Kaabi for Safe Transport is providing professional support to companies dealing with radioactive materials. It is through the help of this division that the transport of medical and industrial isotopes is carried out, in accordance with government regulations enforced by competent authorities in Saudi Arabia, using licensed and properly equipped trucks. Among its clients are:
Saudi Basic Industries Corporation (SABIC).
Saudi Ethylene & Polyethylene Co. ( TASNEE).
Halliburton.
Baker Hughes, Christensen Saudi Arabia Co.
Cooperheat Saudi Arabia.
KNDT Arabia Co.