The merit of our company is to offer a comprehensive service (Design, Procurement, Fabrication and Installation) in the field of Mechanical and Structural Steel. We can ensure timely project completion, end-to-end quality management and budget control, and we provide solutions, not just products with complete manufacturing model using detailing application Tekla structures
Our mission is to provide high quality service/ product combined with trusted client partnership, and to maintain high health and safety levels and solutions to the client's need.
Our values
• Quality and safety first
• Monitoring continuous improvement through learning and development
• Innovation and creativity in solving problems
• An empowered, committed and motivated workforce
We offer expertise and services in the following areas of work…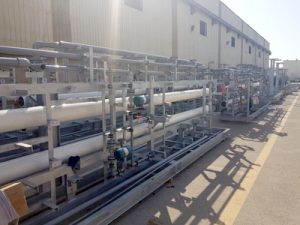 Design, Procurement, Fabrication and Installation of
Heavy, Medium and Light Steel Structures
Tanks, Pressure Vessels, Heat Exchanger
Ducts, pipe spools and pipe supports
Process Equipment & Industrial Spare Parts
Transmission and telecommunication Towers
Hope, that we will get an opportunity to work with your esteemed organization and prove our excellence to build a long-term relation for the future.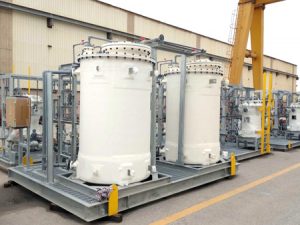 Quality Assurance and Control
KAABI STEEL as an ISO 9001:2008  certified company has Quality Assurance  system  aim to exceed the customer quality requirements on all manufactured products.  Our Quality Assurance & Process  Improvement programs are designed &
implemented to meet the stringent  requirements of various international customers.
We strongly believe in continual  improvement and our index of customer satisfaction  reaches the highest standards
Our Quality Control has a team of experienced and dedicated staff with high skills to carry out inspection and testing as per international Quality Standards.
All inspection activities are carried out by qualified engineers & Inspectors certified to ASNT Level II, AWS-CWI or CSWIP 3.1 under the guidance of ASNT Level III & AWS-SCWI personnel. The coating activities are monitored, measured and controlled by qualified coating inspectors.
Our welders are well experienced and qualified in accordance with AWS Standards for processes like SMAW, GMAW, FCAW, GTAW etc 
Our management system allow QA/QC to function independently to protect the customer interest and to keep the quality uncompromised by stringent procedures implemented at various stages of manufacturing.
We also follow the latest versions of international standards
AISC – American Institute of Steel Construction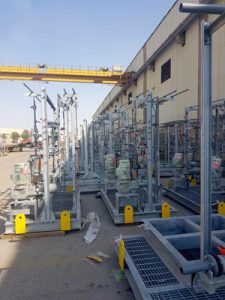 AISI – American Iron and Steel Institute
ASTM – American Society for Testing Materials
AWS – American Welding Society
ASME – American Society for Welding Engineers
UBC – Uniform Building Code
BS – British Standard
DIN – German Standard
EN – European Standard
SSPC – Structural Steel Painting Council